Current Affairs
Sainik School in Uttar Pradesh Renamed to Pay Tribute to General Bipin Rawat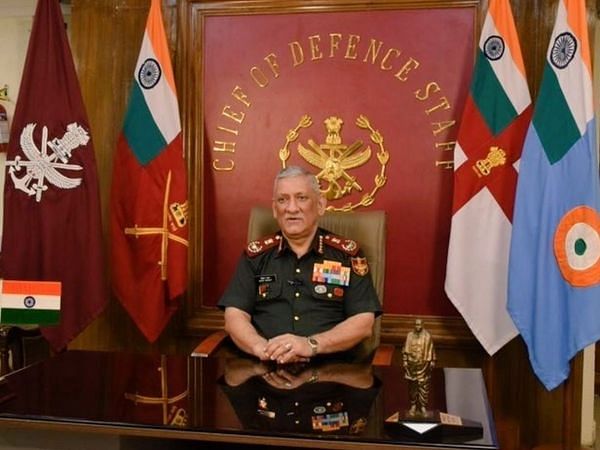 Late CDS General Bipin Rawat
– PC : My Result Plus
The Uttar Pradesh government on January 7, 2022, renamed a Sainik School in Mainpuri, Uttar Pradesh after the name of Late General Bipin Rawat, who was the first Chief of Defence Staff (CDS) of India as an honorary tribute. Notably, CDS General Bipin Rawat had passed away following a helicopter crash in Coonoor,Tamil Nadu in December 2021. The Chief Minister's Office (CMO) of Uttar Pradesh informed that the renaming of the Sainik School located in Mainpuri is an initiative by UP CM Yogi Adityanath, to pay tribute to General Bipin Rawat, who relinquished his life by serving the nation. Thus, the school will now be known by its new name "General Bipin Rawat Sainik School".
 
The Sainik School based in Mainpuri became operational on April 1, 2019 and is among 33 such educational institutes of the country, of which three are located in Uttar Pradesh itself. The other two Sainik Schools of UP are located in Jhansi and Amethi respectively. Lucknow houses one more Sainik School which is operated by the UP Sainik Schools society, while the others in UP fall under the jurisdiction of the Ministry of Defence. Nation's incumbent CDS, General Bipin Rawat was among the 13 other deceased passengers who were onboard during the chopper crash. The copter crash took place in Coonoor, Tamil Nadu on December 8, 2021. General Rawat was accompanied by his wife, Madhulika Rawat, in the journey who passed away in the crash too.
 
It is noteworthy that Group Captain of the Indian Air Force (IAF), Captain Varun Singh had survived the crash, but later succumbed to his injuries during the course of his treatment at a hospital in Bengaluru on December 15, 2021.